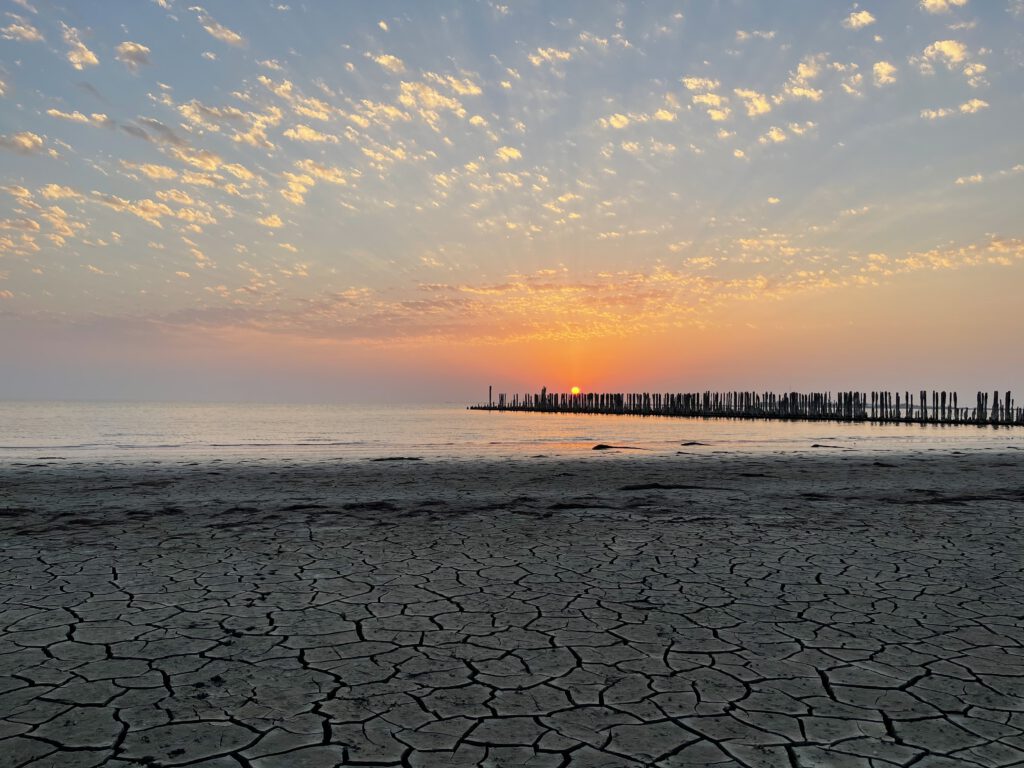 Heirs of Saffron and Salt is a documentary series researched and directed by Ali Ettehad. This series is a visual ethnographic project to preserve and showcase in high video quality the performative and musical heritage of the greater Iran, including but not limited to the current political borders of Iran and many neighboring regions.

You can support us!
The Heirs of Salt and Sand is a self-supported project.
Your donations can help us extend this mission further and deeper.

Please consider donating by clicking below or scanning the PayPal QR code.

What makes creating this series a necessity is the huge lack of visual documentation in the field of folklore music and Performing arts, as well as other aspects of the life of the people in these areas. The depth of the issue is revealed by a simple search on the web, there is hardly any visual documentation of the prominent ancient celebrations still practiced today like the Sade or the Gahanbars, or the local Ta'zie which is the theatrical reenactment of the events that happened to an 8th-century Shiite saint and his disciples. Rituals that are still very alive and practiced. With thousands of small and large rituals, human-centered puppet shows, magical-medical practices, rain dances, sun dances, mystic agricultural dances, and rituals, the potential is endless. However, the clock is ticking on many of these practices, and those masters who practice them, as many have passed away without being recorded. The Heir of Saffron and Salt aims to set the bar high on visual quality standards in these recordings since the quality recording is as important as the quality of the in-depth ethnographic research component of the show.
Iranian Turkmens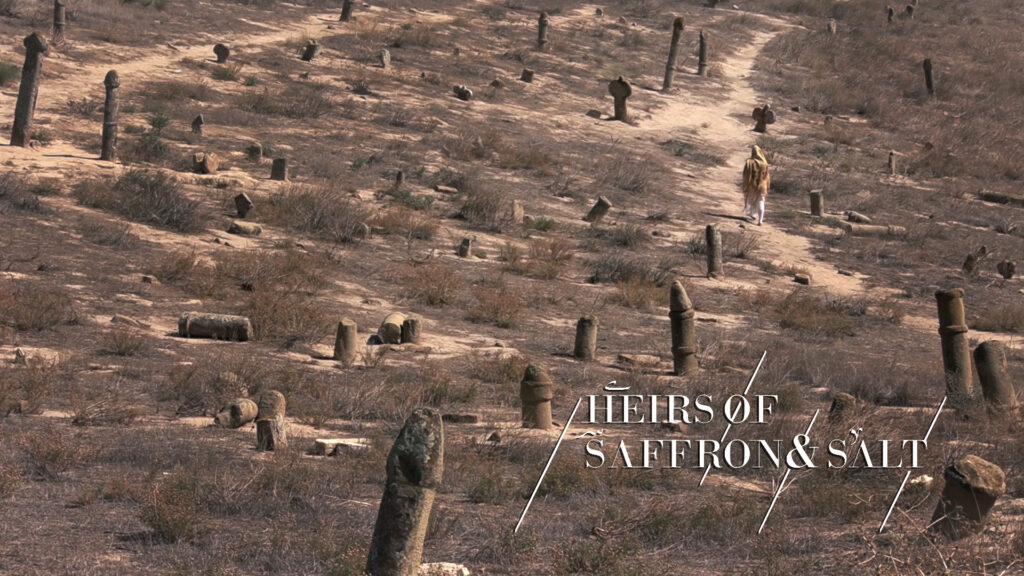 Iranian Turkmens are a branch of Turkmen people living mainly in northern and northeastern regions of Iran. Their region is called Turkmen Sahra and includes substantial parts of Golestan Province of Iran.
Haji Mohammad Irie (Mokhi Jan), from the tradition of Turkmen jaw's harp playing
Bandar Turkmen, Golestan province, Iran, 2021
This piece of music begins with imitating the sound of the caravan moving. Then it becomes the sound of a horse's hoof and the rhythm of the horse's hoof sound gradually becomes faster until it reaches quadrupeds.
Ghara Saj, from the tradition of jaw's harp playing
Hajilar Ghale-e, Golestan province, Iran, 2022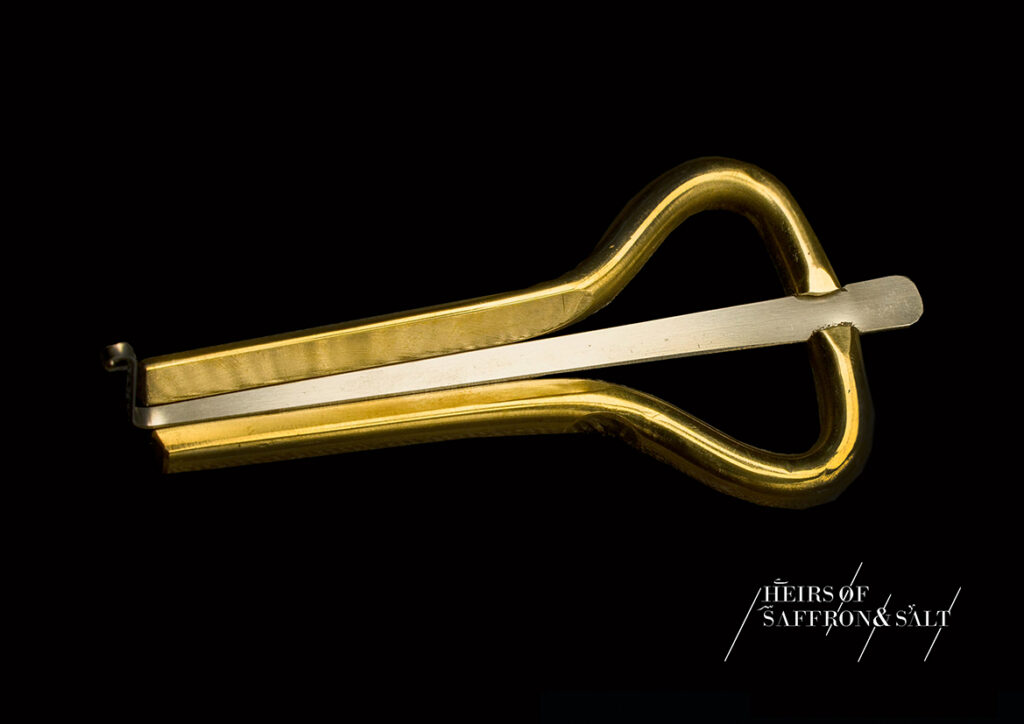 Ghavooz or Ghopouz is the Turkmen Jaw's harp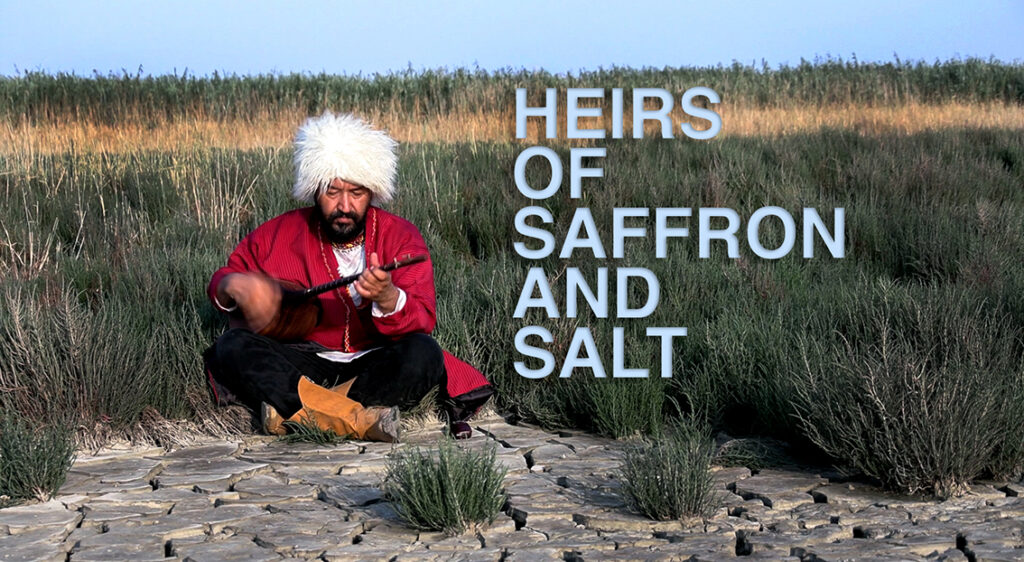 Mazandaran
Mazanderani dances, also known as Tabarian dances, are dances that are performed throughout the world by Mazandarani people, mostly on occasions such as weddings.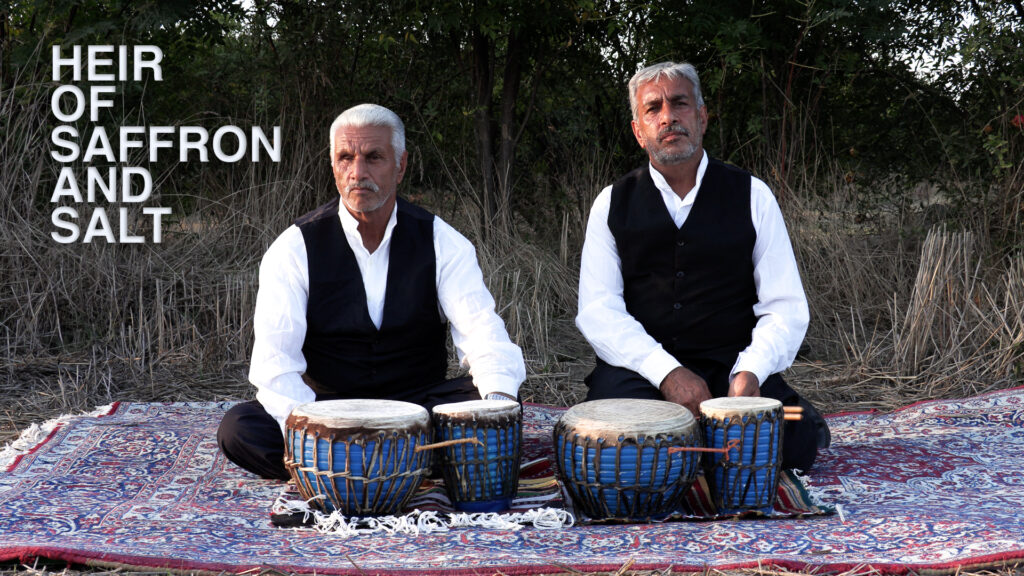 Alizadeh Brothers, masters from the heritage of Jugies of Mazandaran province, Iran
The music of Mazandaran is one of the biggest areas of music of Iranian tribes; Although Mazandaran province is not as big as many provinces in Iran. We have gone to the diversity of Mazandaran instruments, rituals and dances and oral narratives.
A variety of dances can be found in every region of Mazandaran. Although the whole of these dances have similarities. These dances often recreate the daily life of rural people.
In these dances, behaviors such as planting and harvesting, mating, pregnancy and praise of natural elements can be found.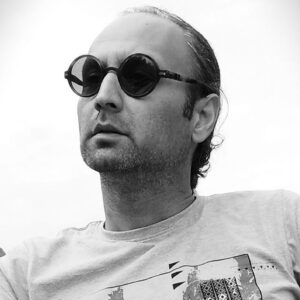 This series is co-produced and co-researched by Arya Varshoei. A Berkeley graduate of architecture, he studied socio-cultural anthropology for masters, with a focus on aesthetics. Arya is the founder of RadioGramophone and has produced various music tours and events in north America for Iranian alternative music scene. As a self proclaimed artist, Arya has been working on series of projects, the most important which is this documentary series with his friend of almost 30 years Ali Ettehad.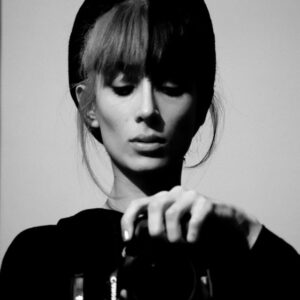 Berkeh Bazri, born in 1992, Tehran, Iran. she is an independent performing artist who has started her carrier in 2012. In these years she has worked as a performer, director, children's theater teacher, theater group coach, contemporary dancer and choreographer. Her main focus and attention are on the Physical aspects of a performer and in a performance. as a researcher, her research field is old Persian theatrical rituals and games.
Ali Ettehad and Berkeh Bazri started working together since 2019. During this time, they cooperated in several theaters, performance-Arts and video-Arts. In 2019 they co-founded the 366 performing arts group and the group is working since. Ettehad and Bazri has performed stage theater, site-specific performances and environmental performances with their group. Also, they produced several video-arts based on traveling to different regions of Iran, with this group.
In the documentary series, Heirs of Saffron and Salt, she is one of the members of the documenting team.
Along the documentary series, Heirs of Saffron and Salt, as she observes and studies the dances and rituals, she tries to recreate or choreograph a contemporary performance/dance pieces influence by the ethnic dances and rituals. The performers in these pieces sometimes are just her alone or some of the performers of the 366 performing Arts Group that will be trained in this project.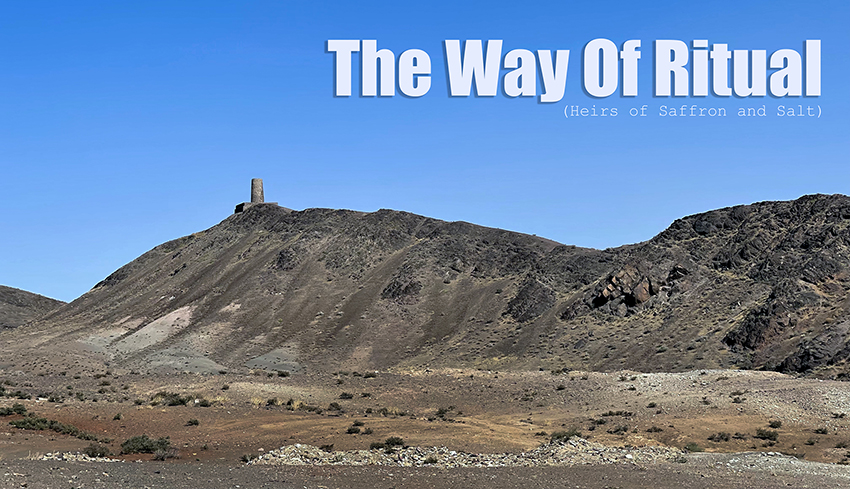 What are we looking for in this journey? As you have read before, in this journey we are recording rituals, ethnic music and old performing pieces of different ethnicities from Euphrates to Oxus. We believe that rituals are not only found in the destination of our travels; Rather, our journey itself is a greater ritual; And the scene of this ritual is a place as large as the cradle of world civilization. We have decided to record this bigger ritual in our travels.