A film By Ali Ettehad
2011-2018
(Iran, Denmark, Sweden, Emirates, India, Germany)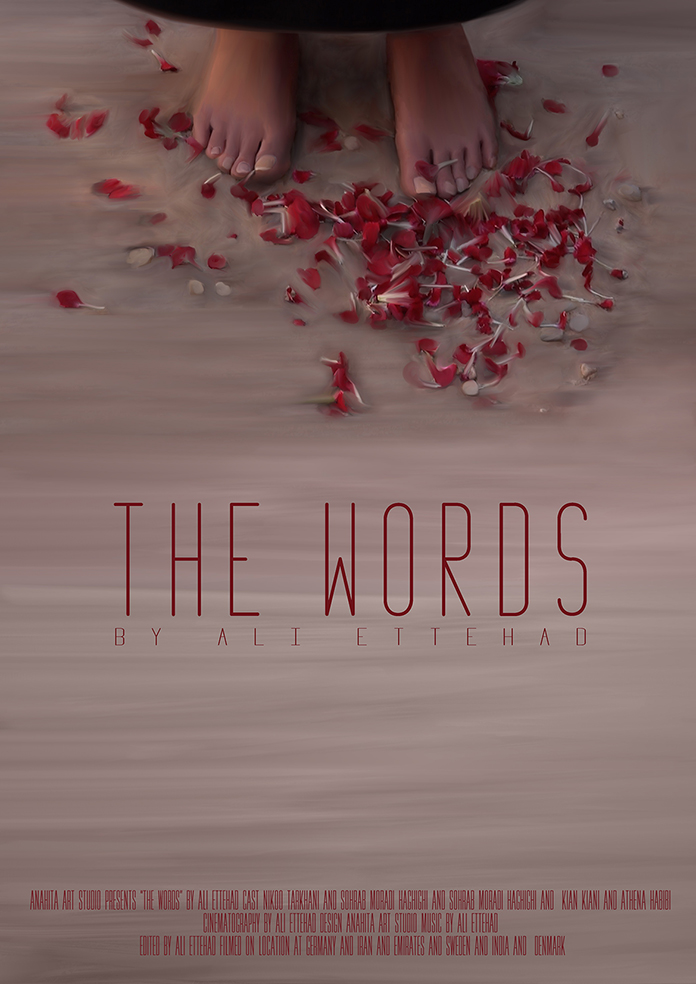 "The words" is about a spiritual journey. It is talking about an unconscious process; an institutional quest. It is not a process of reconciliation and education through enlightenment. In this journey you should forget about any proper planning. It is comparable to birds migration!
The form comes from the fragments of ancient manuscripts, same as the episodes titles. The whole concept is related to different origins from Mesopotamian myths and Biblical literature to far-East mysticism.